The BLM-TC from Warner Instruments uses Peltier technology to reliably cool, heat, or thermocycle a planar bilayer membrane.
The tight and reproducible temperature control provided by this unique device can facilitate the measurement of single channel events at physiologic temperatures, or at any temperature between 5 and 50 °C.
The BLM-TC charts temperature at an average rate of 3 °C/min when transitioning between 40 °C to 10 °C. More importantly, this system can maintain the temperature to within 0.2 °C of the set temperature.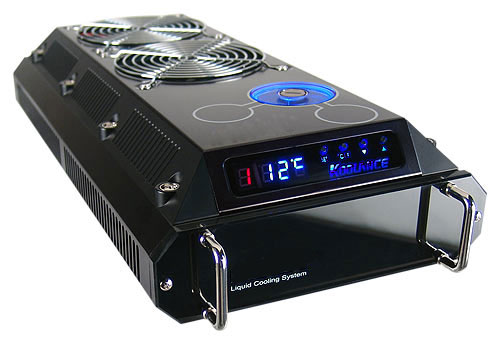 The BLM-TC system is comprised of a Peltier-driven bilayer platform (compatible with Warner's SPIN-2 bilayer stirplate and BPS-2 Perfusion), a CL-100 bipolar temperature controller, and a LCS-1 (Thermal Cooling Module).
The purchase of a BCH-M13 or the BCH-M22 (thermally conductive bilayer chambers) and a standard bilayer cup completes the system.
Note: If you will primarily be working at temperatures above ambient, then we recommend using the larger BCH-M22 chamber to reduce the impact of evaporative losses during use.