The thermally controlled heater housing slides onto a 10, 60 or 140 cc syringe and is held in place with a self adjusting friction band. The housing incorporates a resistive element and thermistor, which when connected to a Warner temperature controller, allows the syringe warmer to be maintained at a constant temperature.
The SWS Syringe Warmer housing is made of anodized aluminum which is both corrosion resistant and serves as an excellent thermal conductor. Solutions usually reach the set temperature within 15 minutes of the application of power.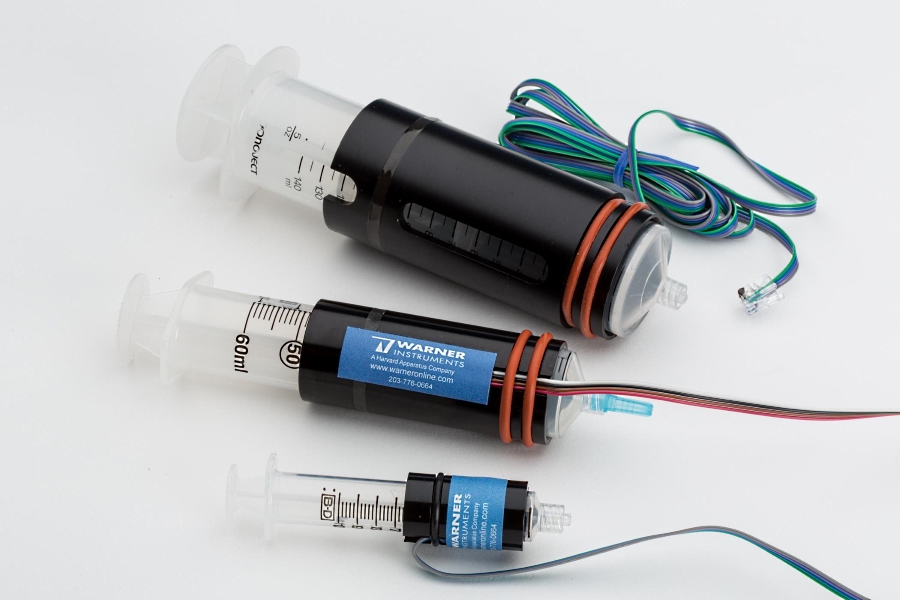 Be sure to order the TC-124 Temperature Controller with your SWS Series Syringe Warmer.