Rectangular Slide Heated Platform
The Warner CHS-1 heated platform is a versatile base for many popular 1x3 inch format disposable glass slides and chambered coverglasses.
The platform is at home on both upright and inverted microscopes and includes resistive heating elements. Magnetic stainless steel along the perimeter of the CHS-1 permits the use of Warner's MAG-3 magnetic clamps. The base has a 21.5 x 52.3 mm viewing aperture.
The MAG-3 clamps are equipped with an adjustable arm that can be used to bring perfusion and aspiration lines into the chamber. Each chamber includes 2 special version MAG-3 magnetic clamps with adjustable wire arms.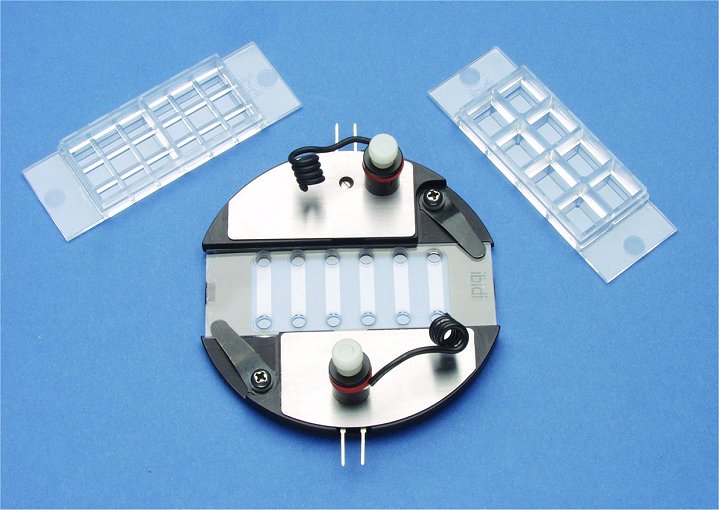 Control of CSH-1 resistive heating is provided via our TC-344C or TC-324C Temperature Controllers and a CC-28 cable. Heating of perfusate is achieved using our SH-27B or SF-28 In-line Solution Heaters.
The CSH-1 uses the Series 30 stage adapters. Stage adapters are available for all major microscopes. Custom or modified stage adapters are also available. Call our Technical Support Department for details.