The chamber uses silicone gaskets, similar in approach to our popular RC-30 and RC-31 chamber, to form a closed-bath area sandwiched between two opposing glass coverslips.
However, the ProFlow chamber uses specially designed gaskets that optimize the shear-flow dynamics within the bath. This optimized design results in a nearly uniform shear flow across the entire width of the bath. This allows the shear force to be more easily calculated when these gaskets are used.
Precut gaskets are manufactured from medical-grade silicone, are 0.250 mm thick, and can be stacked to achieve bath heights in multiples of a single gasket. Gaskets are supplied in packs of 10 and can be purchased separately.
The system consists of a top plate and two bottom plates. One bottom plate allows the formation of a single-sided flow chamber for use with cultured cells, and the other bottom plate allows the formation of a double-sided flow chamber for use with isolated sections or for conditions where controlled flow is desired on both sides of a structure.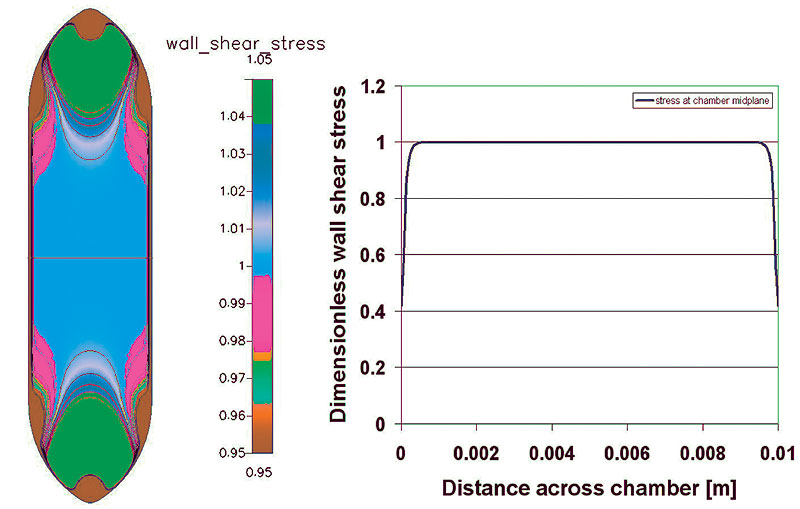 The PFC-1 is designed to fit into our Series 30 stage adapters, it does not require a platform.
The PFC-1 comes complete with chamber top, two chamber bases, 0.250 mm thickness precut gaskets (10 pk), 15 mm round coverslips (# 1.5 thickness, 100 pk, CS-15R15), 25 mm round coverslips (#2 thickness, 50 pk, CS-25R20) and PE-90 tubing (10 ft).