The Warner DWV System is designed to facilitate removal of waste solutions from cell imaging and recording chambers. The DWV is at home in labs lacking in-house vacuum, or those having in-house vacuum needing optimization to correct for fluctuations on the vacuum line causing problems with chamber aspiration.
The heart of the system is a low-noise medical grade linear piston vacuum pump having only a single moving part. This insures long life and quiet operation. All wetted materials are made from chemically resistant materials. Twin 2000 ml flat-bottom flasks are used; one flask acts used as a trap while the other offers vacuum storage for increased stability. A needle valve is used to adjust the vacuum pressure making it easy to achieve an even 50:50 air:fluid mixture from recording chamber. A convenient vacuum gage is included that indicates vacuum level in the catch-pot.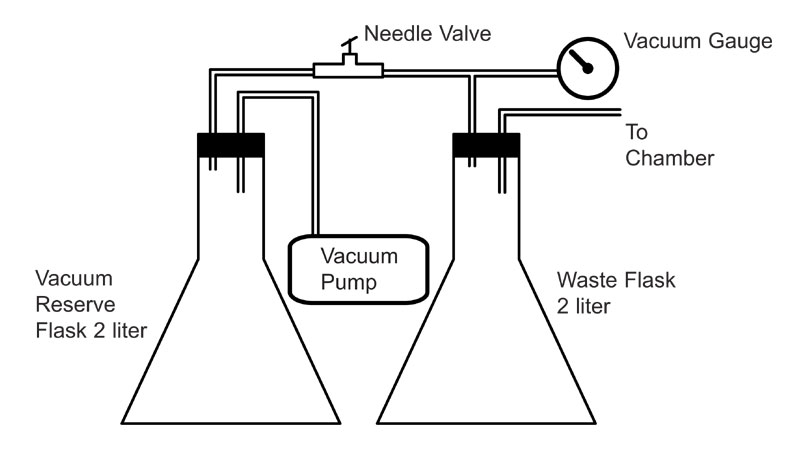 Each DWV system is a complete out-of-the-box aspiration system, simply insert the stoppers into the flasks, connect power, and you're ready to go.