Warner magnetic platforms function as a base for Series 20 chambers and provide clamping to make a seal between the chamber and coverslip. Platforms are machined from aluminum and finished with a black anodize. This provides excellent heat conductivity and minimizes stray light reflectance. Platform designs are optmimized to provide maximum heat transfer to the coverslip while affording excellent access for objectives.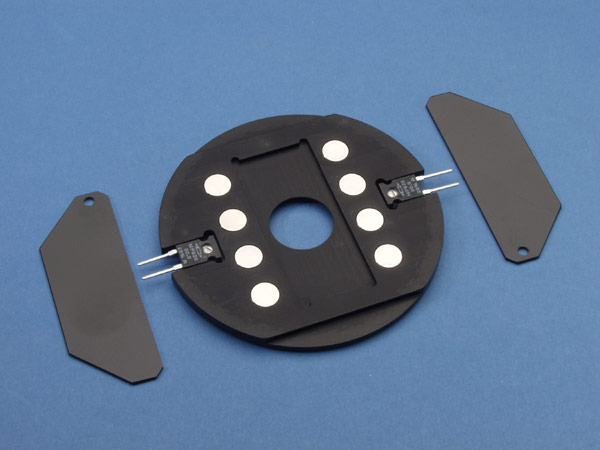 Four magnets on each side of the platform are used to attach the hold-down clamps. Magnets are nickel plated, this coating allows for exceptional resistance from corrosion. Clamps consist of ferromagnetic stainless steel plates that allow the use of magnetic devices. No screws are needed for assembly, permitting rapid replacement of the chamber enen in a darkened room.
Resistive heating is included in all platform models. Thermal regulation is provided by Warner's TC-344C and TC-324C temperature controllers and a CC-28 cable interface. Heating of perfusate is achieved using our SH-27B or SF-28 In-line solution heaters.
Stage adapters are available for all major microscopes. Custom or modified stage adapters are also available. Call our Technical Support Department for details.
Information on the proper placement of the feedback resistor in the platform body can be found in the Support Documents Section of this page.
Platform Images